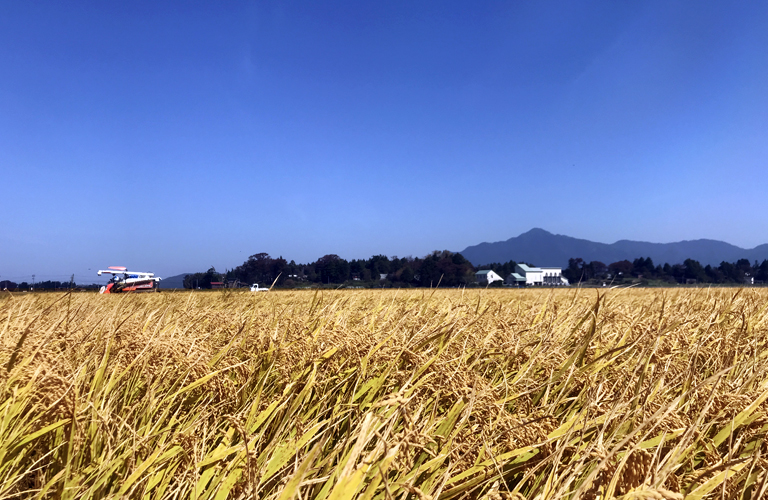 Welcome to ASAHIIKE FARM website.
ASAHIIKE Farm is in the middle of KUBIKI plain in Joetsu region. We enjoy seeing Mt. OKAMIDAKE a long way ahead, Mt. MYOKO range to the south and Mt. YONEYAMA to the north.
The farm locates by ASAHIIKE reservoir designated as one of Japan's Top 100 Reservoirs, where snow geese come flying every year.
ASAHIIKE farm is named after ASAHI reservoir.
Eiichi Hirasawa
Chairman